If you're like most Americans, you have a Bucket List with exotic adventures from all around the world. Things like visiting the Eiffel Tower in Paris, climbing Mount Everest, exploring the Amazon Jungle, and seeing the Great Wall of China.
While all of these experiences are worthy of being on your Bucket List, they can also be very expensive and difficult to accomplish.
The good news is that you can have some of the most incredible experiences without breaking the bank or stepping foot outside the U.S.  Perhaps you've heard of places like the Grand Canyon, the Empire State Building, and the Golden Gate Bridge - just to name a few.
We've put together a list of 35 affordable Bucket List adventures all within the United States. You can experience these amazing adventures without spending a fortune or stressing yourself out!
World-class Cities:
If you haven't been to these popular U.S. cities yet, then you owe it to yourself to spend at least a few days in each city.
1. New York City
New York City is the U.S. capitol of commerce, finance, media, art, fashion, research, technology, education, and entertainment. You can visit world-class museums like the Metropolitan Museum of Art and the MoMA, check out a show on Broadway, go to the top of the Empire State Building, explore Central Park, and visit iconic neighborhoods like Greenwich Village and SOHO.
2. Washington, DC
Our nation's capitol is home to a number of must-see locations. Be sure to visit the White House, the Washington Monument, the Lincoln Memorial, the National Mall, and the Smithsonian Museums.
3. San Francisco
San Francisco is one the most culturally diverse cities in the U.S. and is home to the burgeoning tech industry. Of course no visit would be complete without exploring the Golden Gate Bridge, Alcatraz, Twin Peaks, and the Ferry Building Marketplace. You can also ride a cable car and see the World Champion Giants at AT&T Park.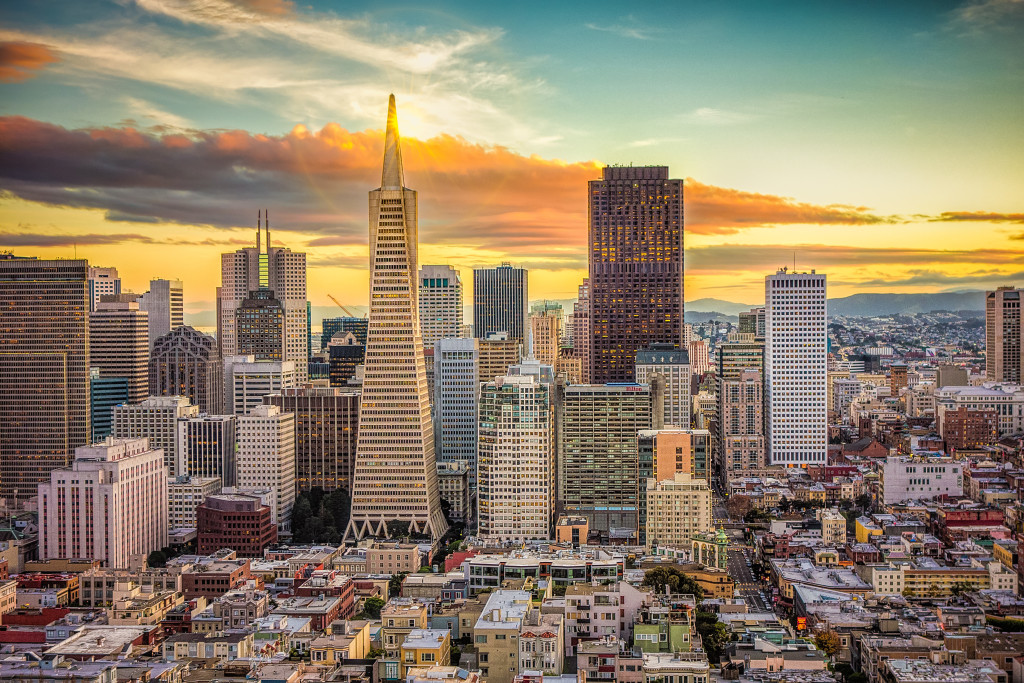 4. New Orleans
The "Big Easy" is one of the most unique cities in the U.S. with it's French, Cajun, and Southern influences. While visiting, be sure to explore the Garden District, the French Quarter, and ride the New Orleans Streetcars.
Exotic Locations:
Some of the best beaches in the entire world are right here in the U.S. In Hawaii, there's Kauna'oa Bay (Big Island), Hanalei Beach (Kauai), Kailua Beach Park (Oahu), and Wai'anapanapa State Park (Maui).
Florida has Clearwater Beach, Siesta Beach, Saint Pete Beach,and Pensacola Beach. California is home to Coronado, La Jolla, and Newport Beach. And also be sure to check out Cape Hatteras in North Carolina's Outer Banks and Hunting Island State Park in Beaufort, SC.
California is home to Sequoia National Park and Redwood National Park. Both parks feature some of the tallest, most massive, and oldest trees on Earth. And Washington state's Olympic National Park is one of the largest temperate rainforests in the world.
The Grand Canyon in Arizona is 277 miles long, 18 miles wide, and 1 mile deep -- its size and beauty is breathtaking. Not to be outdone, Bryce Canyon in Utah has a rim elevation of almost 9k feet with amazing natural amphitheaters of red, white, and orange rock.
Road Trips:
Just get in your car and go! America has some of the most scenic highways and byways to see the beautiful sights of our country.
The Blue Ridge Parkway in North Carolina & Virginia meanders along the Blue Ridge Mountains and offers stunning views, abundant hiking trails, picnic areas, campsites, and interpretive exhibits.
The Outer Banks Scenic Byway runs 142 miles along North Carolina's coastal landscapes with tidal marshes, wind swept dunes, lonesome beaches, and beautiful sounds.
The Overseas Highway, running 120 miles from Miami to Key West, FL, traverses a number of bridges & causeways and feels like piloting a hovercraft across the ocean.
The Great River Road runs 2,069 miles along the mighty Mississippi River from Minnesota down to the Gulf of Mexico.
The Black River Scenic Byway runs along the Black River in Michigan's Upper Peninsula and by several amazing waterfalls, thick forests, and expansive Lake Superior vistas.
The Million Dollar Highway in Colorado climbs more than 2 miles above sea level and provides countless scenic vistas through the Rockies.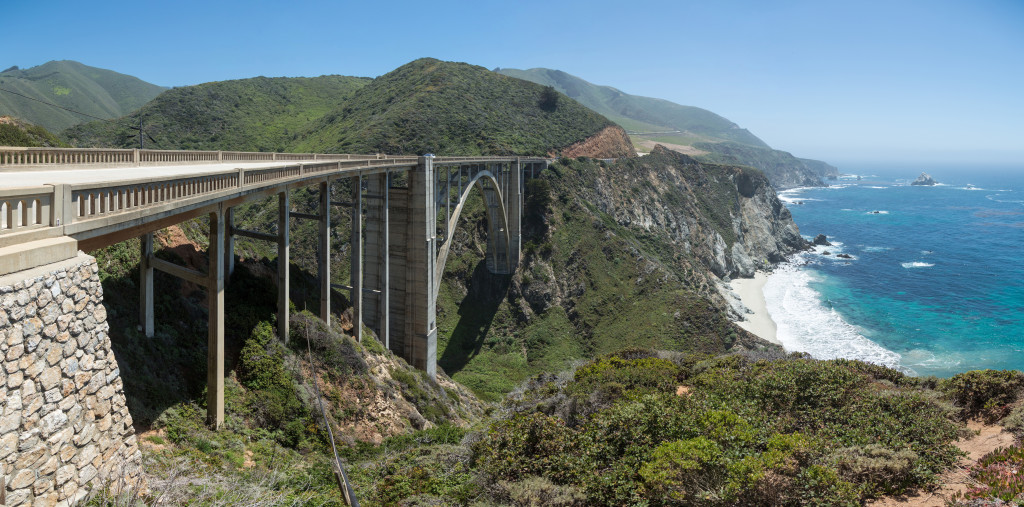 The iconic Pacific Coast Highway runs along California's beautiful coastline with the sweet spot being from Monterey through Carmel and Big Sur.
The 330 mile Olympic Peninsula Loop starts in Seattle, passes through the Dungeness Spit (one of the world's longest natural sand spits), Neah Bay, beautiful Lake Crescent, Sol Duc Hot Springs, and two rain forests (Hoh & Quinault).
The Road to Hana in Maui, HI is a very narrow & winding road with 620 curves and 59 bridges. It winds through beautiful tropical rain forests, by waterfalls, natural pools, beaches, & Waianapanapa State Park.
Fun Events:
You don't have to go to Brazil for Carnival or Germany for Oktoberfest to find a fun and exciting festival. We have some of the most unique events right here in the U.S.
Mardi Gras is an annual Carnival celebration of parades, masquerade balls, king cake parties, beads, and doubloons (trinkets). It takes place in New Orleans on Fat Tuesday, the last day of Carnival season and the first day before Ash Wednesday.
This 9-day annual event is the largest hot air balloon festival in the world with over 500 hot air balloons each year. The beautiful colorful balloons offer amazing photo opportunities throughout the festival.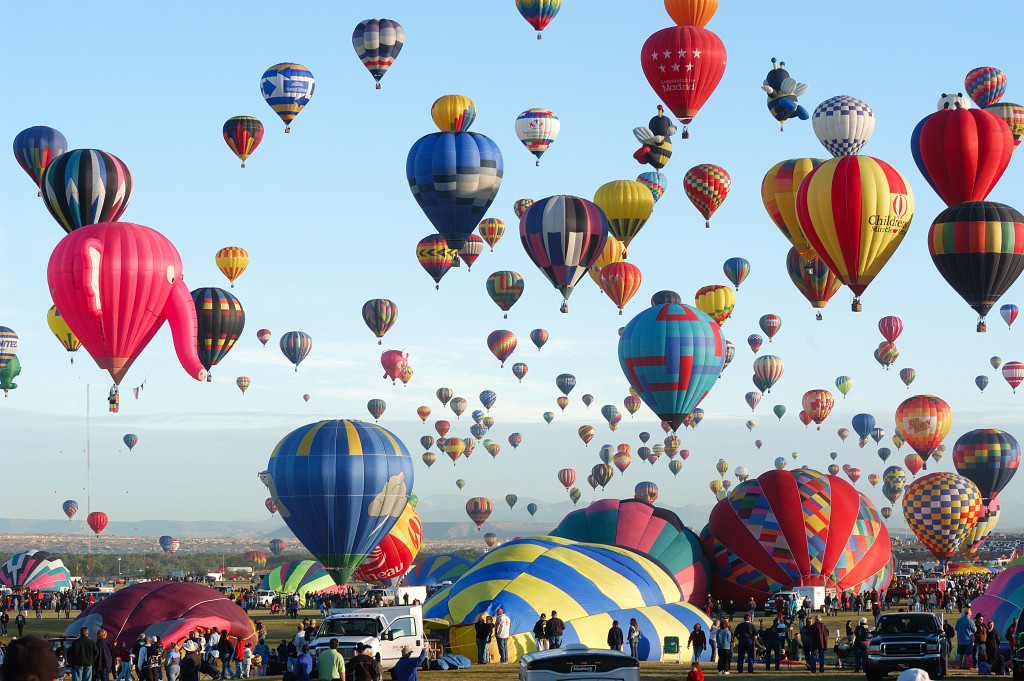 The Sturgis Rally in South Dakota began in 1938 and was originally held for stunts and races, but has evolved into one of the largest rallies in the world for motorcycle enthusiasts. While you're there, be sure to also see Mount Rushmore and the Crazy Horse Memorial.
Transformational Festivals:
A transformational festival is a counterculture festival that celebrates life, personal growth, social responsibility, healthy living, and creative expression.
Burning Man is a week-long annual event in the Black Rock Desert in northern Nevada, described as an experiment in community, art, and radical self-expression. It takes its name from the ritual burning of a large wooden effigy, which is set alight on Saturday evening.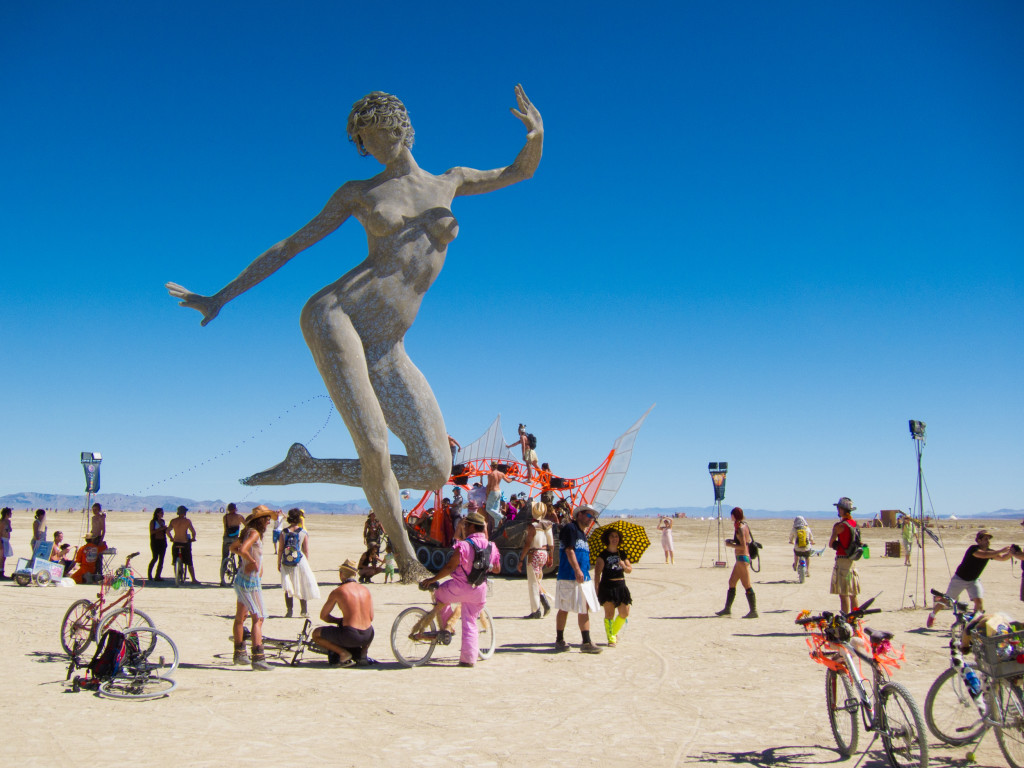 LIB is a festival in Bradley, CA to promote sustainability, social cohesion, personal health, and creative expression. It features an ecelectic mix of music, art, yoga classes, group meditation and more.
Wanderlust is a collection of events focusing on yoga, music, healthy eating, art and mindful living. Events are held year-round in locations around California such as San Francisco, San Diego, and Squaw Valley.
Food Experiences:
Some of life's most satisfying moments revolve around food, and the U.S. has some of the best food experiences for your Bucket List.
The best fine dining experiences in the U.S. are not surprisingly in New York City. If you're a foodie, then you absolutely must put these restaurants on your Bucket List: Eleven Madison Park, Le Bernadin, Per Se, and Daniel.
You'll also want to visit Alinea in Chicago and The French Laundry in Yountville, CA (Napa Valley).
Americans love food festivals, and there are a variety of amazing festivals throughout the U.S. In the Eastern U.S., the top festivals include NYC Wine & Food, Main Lobster Fest, and South Beach Wine & Food.
In the Central U.S., be sure to check out Taste of Chicago, Austin Food & Wine, and New Orleans Wine & Food. And in the Western U.S., you'll want to try Hawaii Food & Wine, Taste of Vail, and the Gilroy Garlic Festival.
Physical Challenges:
There's nothing like accomplishing a grueling physical endeavor. These running and obstacle events will challenge you to reach your physical peak.
A lot of people have "run a marathon" on their Bucket List. If you're going to do it, try to get into one of these iconic U.S. marathons: the NYC Marathon, Boston Marathon, Big Sur Marathon, Honolulu Marathon, or the Marine Corps Marathon (in Washington, D.C.).
20. Mud Races
This new breed of race will test your resolve, strength, and endurance. The most popular one is Tough Mudder, but there are a variety of others, such as Spartan Race, Warrior Dash, and Rugged Maniac.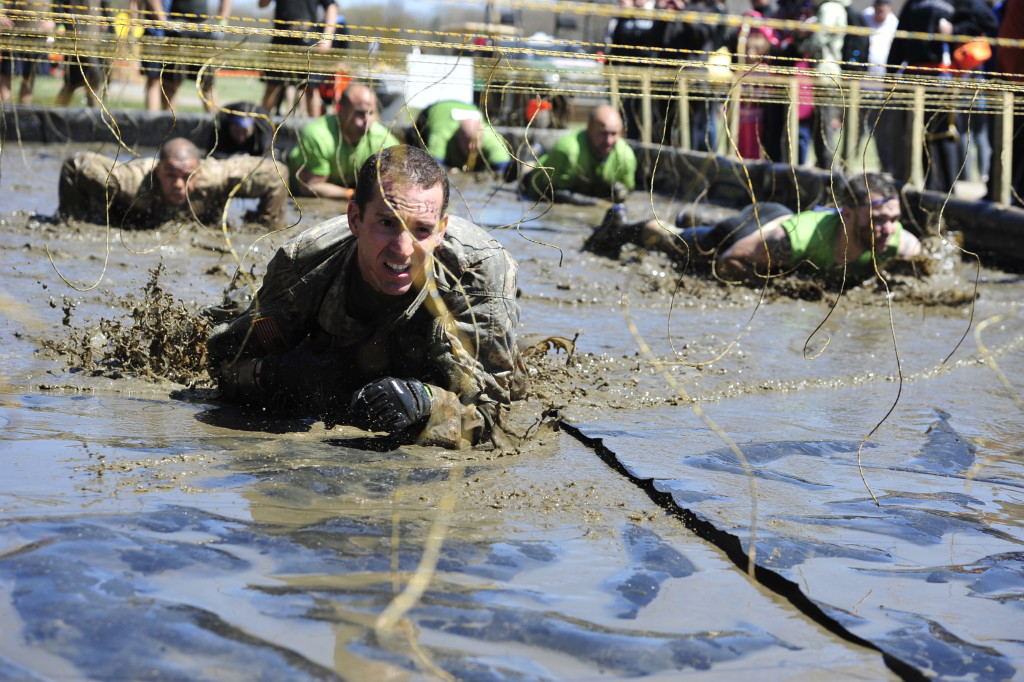 21. Fun Races
If you want to do a race that's more fun than endurance, then you should check out one of these fun themed races. There's Bay to Breakers, Cupid's Undie Run, Caliente Bare Dare 5K, the Color Run, and the Zombie Run.
The Great Outdoors:
The U.S. has some of the most diverse and beautiful geography on earth. These amazing wonders are available for all of us to marvel at and enjoy.
We're lucky to have some of the most amazing National Parks in all the world. Three of the most beautiful are Yosemite in California, Yellowstone in Wyoming, and Zion in Utah.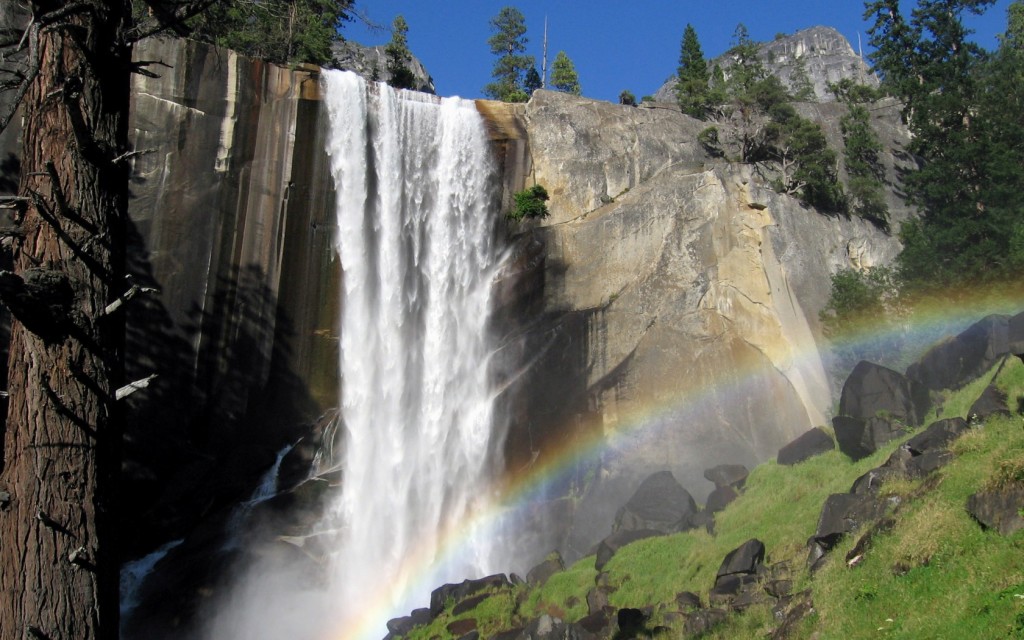 Carlsbad Caverns in New Mexico has the fifth largest chamber in North America and decorated with a vast array of limestone formations.
Onandaga Cave in Missouri features towering stalagmites, dripping stalactites, and active flowstones.
The landscape of the U.S. offers some majestic canyons to explore. Two of the largest and most majestic are the Grand Canyon and Antelope Canyon, both in Arizona.
Vermillion Cliffs National Monument in Arizona is a treasure trove of deep canyons and steep cliffs with reddish hues made from undulating sandstone.
The beautiful Kalaupapa Cliffs in Hawaii are the highest sea cliffs in the world at over 2000 feet high.
Arts & Entertainment:
There are a variety of fun and inspirational Arts & Entertainment experiences to put on your Bucket List.
Americans love music festivals. Some of the best and longest running festivals include Coachella, Lollapalooza, Bonnaroo, and Ultra.
27. Film Festivals
You don't have to go to Cannes to experience world-class film festivals. The best ones in the U.S. are Sundance, the New York Film Festival, and Telluride.
28. Live Shows
There are a variety of live shows that you can experience. You should definitely see a show on Broadway and maybe an Off-Broadway show as well.
In Vegas, there are a number of fantastic shows to experience from Cirque du Soleil to world-class magicians, singers, dancers, and comedians.

29. Conventions
There are hundreds of conventions held throughout the U.S., but a few of them stand out as must-see events. Check out Comic-Con in San Diego, PAX Prime in Seattle, Anime Expo in Los Angeles, and if you're feeling adventurous - the AVN Adult Entertainment Expo in Las Vegas.
Museums:
America's museums are some of the finest in the world. Take time to enjoy and expand your horizons with these amazing museums.
The nation's top art museums are in New York City. Visit the Met, MoMA, and the Guggenheim Museum.
Other top art museums include the National Gallery of Art in Washington D.C., the Art Institute of Chicago, and the J. Paul Getty Museum in Los Angeles.
The top Science Museums in the U.S. include the Smithsonian National Air & Space Museum in D.C., the Museum of Science in Boston, COSI in Columbus, and the Exploratorium in San Francisco.
The country's top Natural History Museums include the Smithsonian National Museum of Natural History in D.C., the American Museum of Natural History in NYC, and the Field Museum in Chicago.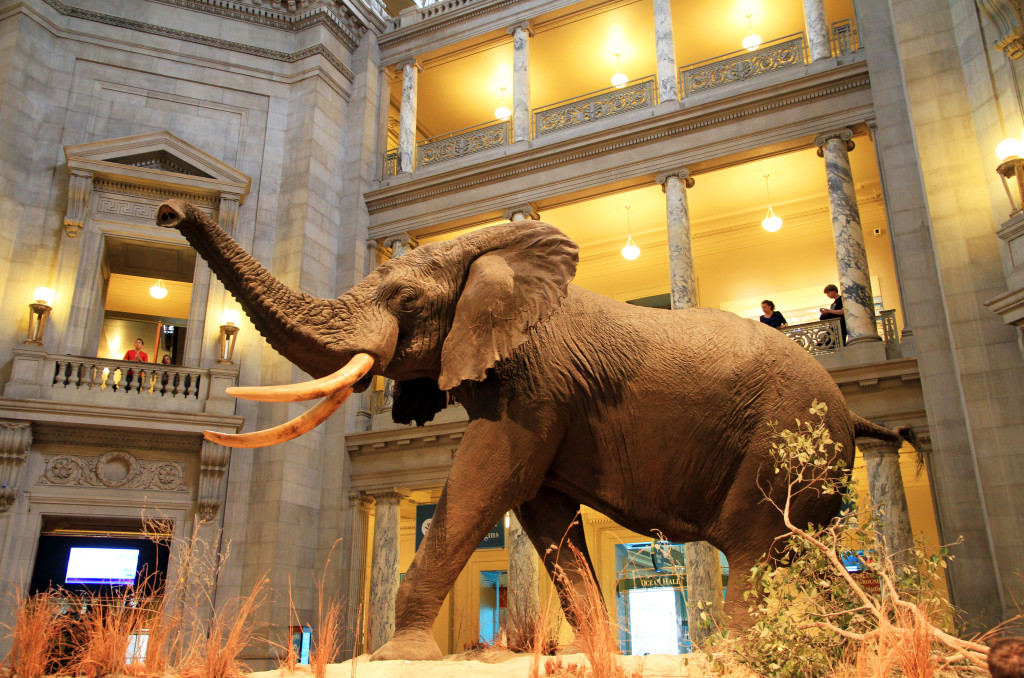 Some of the coolest museums are our nation's top sports Halls of Fame. The three main ones are Pro Football HOF in Canton, Baseball HOF in Cooperstown, and the Naismith Memorial Basketball HOF in Springfield, MA.
Sporting Events:
One of America's favorite pastimes is watching professional sporting events. Here are some events to add to your Bucket List.
You can certainly go to your local teams' ballpark, but if you're a big sports fan, you'll want to see some of the most iconic stadiums.
The top MLB ballparks include AT&T Park in San Francisco, Fenway Park in Boston, Camden Yards in Baltimore, Busch Stadium in St. Louis, and PNC Park in Pittsburgh.
The top NFL stadiums include Lambeau Field in Green Bay, CenturyLink Field in Seattle, Lucas Oil Stadium in Indianapolis, Heinz Field in Pittsburgh, and Arrowhead Stadium in Kansas City.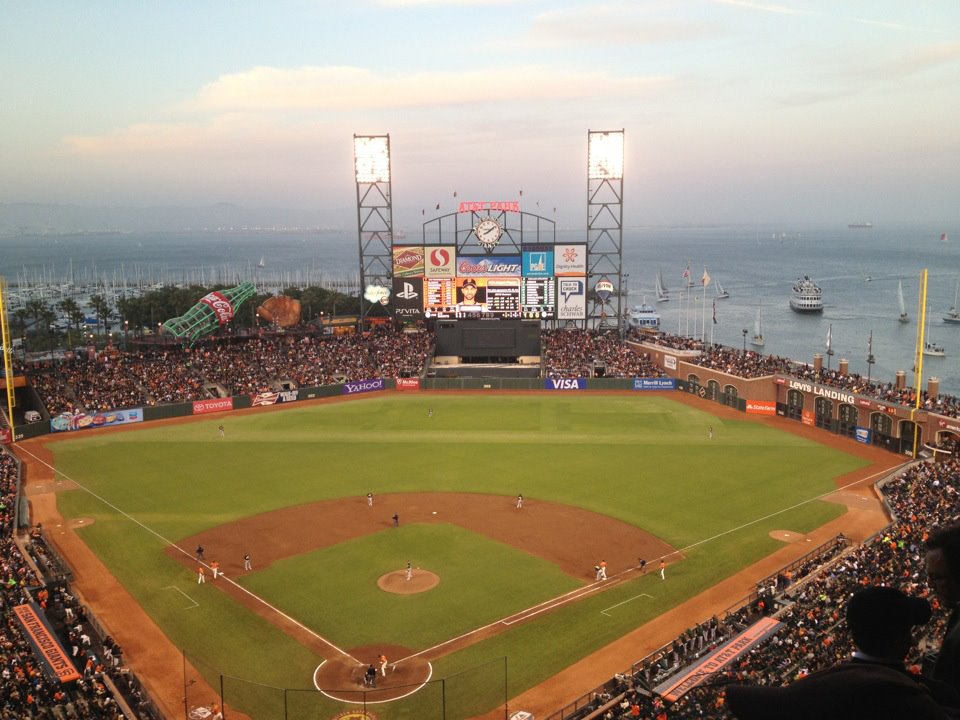 While these events can run a bit more expensive, they're definitely worthy of being on your Bucket List.
The top Championship Games to see in your lifetime are the following: The Super Bowl, the World Series, the NBA Championship, the Stanley Cup, the BCS College Football Championship, and NCAA's March Madness Final Four.
Final Thoughts
You may not be able to do all of these Bucket List items, but you'll certainly have fun trying! And since they're all right here in the U.S., you won't have to break the bank to have these amazing experiences.
Who knows,they may even inspire you to do some of the more traditional Bucket List items throughout the world, like seeing the Colosseum in Rome and the Pyramids in Egypt. The point is to go out into the world, be curious, try new things, and always continue exploring!