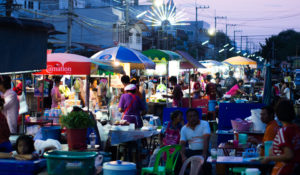 Food Festival Experiences
If you love food, then you'll love going to one of the many food festivals around the U.S. and the globe.  From the Gilroy Garlic Fest in California to the Taste of Vail in Colorado and the World Gourmet Summit in Singapore, we've got you covered.
Get inspiration, tips, and resources for amazing food festival experiences around the globe!